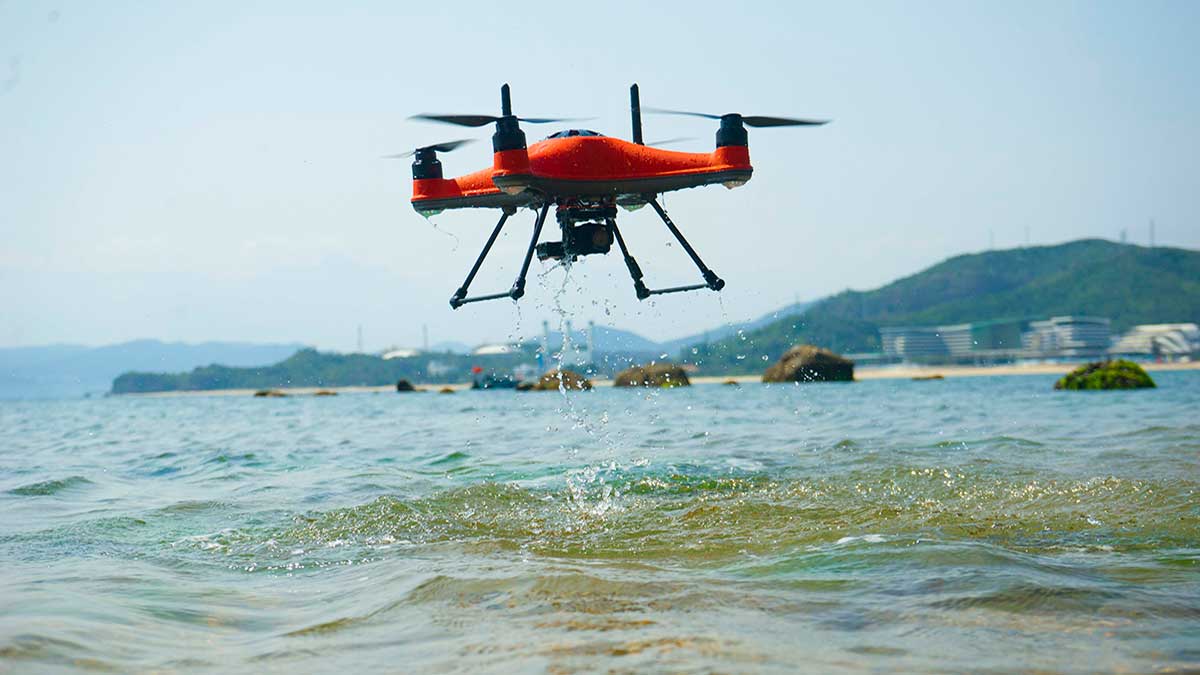 Welcome to SwellPro UK
Where we take pride in offering you a remarkable collection of drones for sale that are engineered with superior quality and functionality. One standout feature of all our drones is their impressive IP67 rating, which guarantees their exceptional durability even in the most challenging conditions. With this exceptional rating, our drones are ready to take flight amidst heavy rain, strong winds, desert envrionments and even perform seamless landings and takeoffs from water surfaces.
UK Drones For Sale
The versatility of our drones knows no bounds, as they are designed to cater to a wide range of purposes. Whether you're a passionate recreational flyer, a skilled photographer capturing breathtaking aerial shots, or a professional videographer seeking cinematic excellence, our drones have got you covered.
Furthermore, we take great pride in serving a diverse customer base that spans across various industries and sectors. From government and military personnel relying on our advanced technology for critical missions, to public service departments such as the police force who trust our drones for surveillance and monitoring, and even life-saving organisations like the Royal Life Saving Society (RLSS) who count on our drones to aid in their rescue operations. We are honoured to have established a reputation of reliability and trust among these esteemed groups.
At SwellPro UK, we strive to provide you with an unparalleled experience, delivering cutting-edge drones that not only meet but exceed your expectations. Join our community of drone enthusiasts and professionals, and let us take your aerial adventures to new heights.