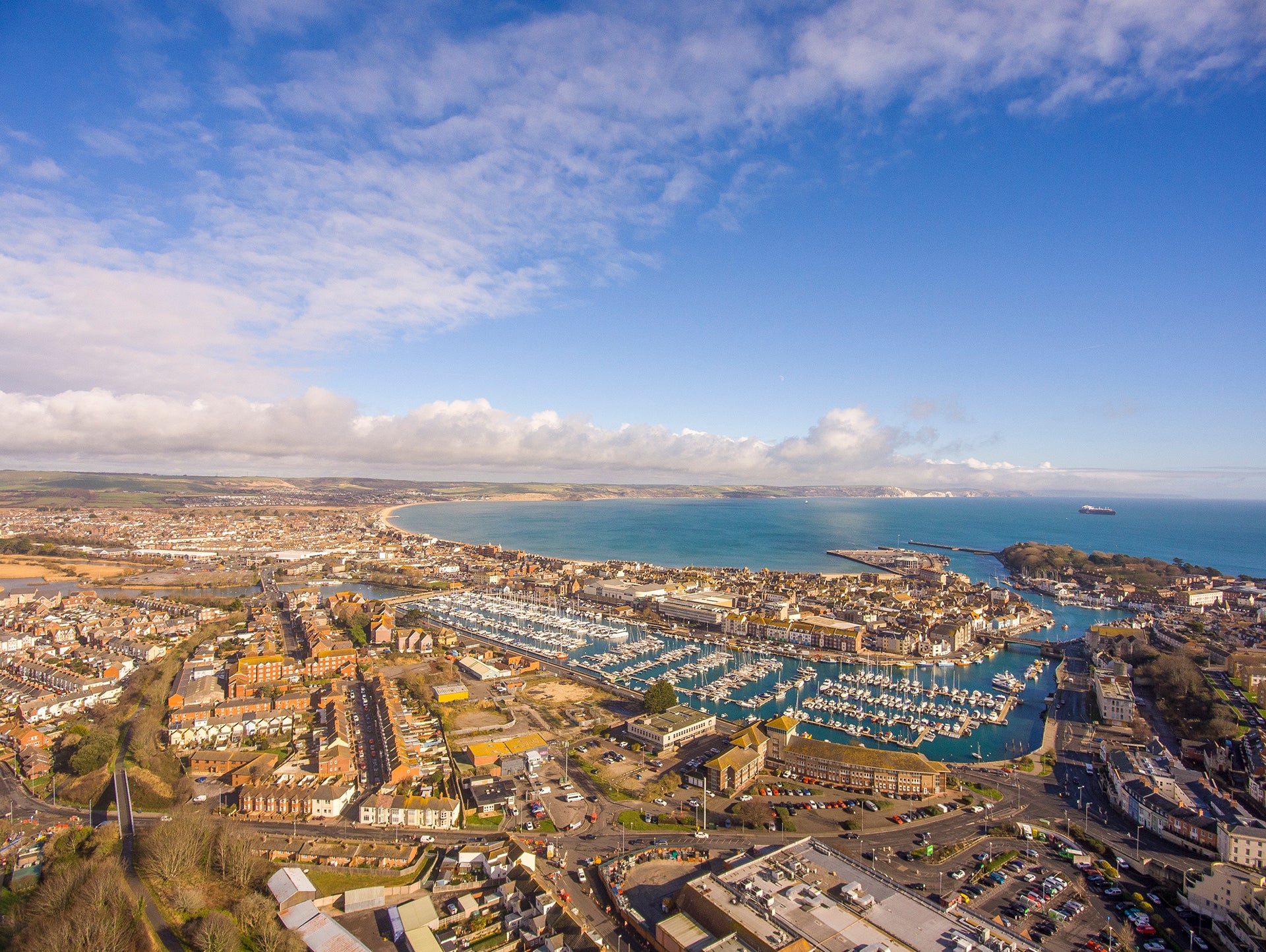 Shot directly above our offices with the GC3-S
About us
Welcome to Swellpro UK, based in Dorset, UK, we are the Official UK Distributor for all Swellpro products.  Our offices and workshops are literally a stones throw from some iconic sites and the English Channel.  Being so close to the sea enables us to carry out testing in salt water and in some harsh conditions.  We always welcome client to test our products, you can visit for a live demonstration in a real live environment, and of course always a hot cuppa waiting afterwards.  Although the drone industry is relatively new, we already have over 25 years combined experience in remote piloted systems.  Our experienced staff can help and advise over many aspects of the industry from having fun to sub 1cm accuracy surveys. 
We also carry out repairs and servicing of all Swellpro Drones and accessories.  Our fully equipped workshop is capable of carrying out all types of repairs from propeller changes to major crash damage.  In stock we have, not only the drones themselves, but also an extensive range of accessories, spares and parts. 
We supply all of the Swellpro range of drones and they are 100% waterproof and 100% buoyant, this means you can take it out in the heavy rain and even land and take off from the water.  We always have plenty of stock of the current range of Swellpro Drones, and we always have plenty of spares, parts and accessories.  We are able to advise on all aspects of these incredible drones and very much welcome you for a pre-purchase demonstration.  
Our drones have a wide range of uses, from
just having fun to Building Inspections in the rain.  Also, because
some models include a drop release payload system it is used in Search and Rescue, fishing and for delivering vital medical supplies including defibrillators. 
Drones are regulated in the UK by the
Civil Aviation Authority and are covered under an Act of Parliament
called the Air Navigation Order 2016.  In the UK all persons wanting to fly a drone that is over 249 grammes must register themselves and the aircraft.  You will also need to pass a multiple-choice questionnaire based on the Drone Code. 
Should you need any help with the
Registration process then please do get in touch with us either at our
"Contact Us" page or call 01305 300413.  Details of the registration scheme can be found here

The Drone Code was introduced recently to lay
down a foundation for this very new industry.  Many aspects are common
sense but in the interests of safety please always adhere to these rules, again if you need any advice on aspect of the Drone Code then please do contact us.  Details of the Drone Code can be found here
Not everyone can take a drone out of a box and fly it safely, here at Swellpro Uk
we take our sales support a few steps further, this means that we will
try to give as much advice as possible, for all aspects, even before your purchase, and we will be with you from your first flight and beyond should you need any help in the future.  We can offer flight training from a 30 minute test flight to a full days in depth flight training course. 
Support for your Swellpro Drone is readily available through various means including telephone, email and social media.  We can also offer a complete Service Matrix with varying levels of time and content, please see our Matrix for further information.  If you need to call then we are quite happy to take your phone call on this subject. 
We are happy to advise on all aspects of drones and drone operations in the UK.   We can offer all forms of advice whether its technical, sales or legal. 
We feel that flying a drone with all the
associated risks and high value of equipment it is wise to obtain
insurance for your drone.  We have teamed up with Coverdrone and can offer Insurance services for your new drone purchase.  Coverdrone are one of the original drone insurance service company's, they can offer help and advice of any insurance related.  Just follow this link: - 
https://swellpro-uk.co.uk/pages/drone-insurance